Details
Start:
August 17 - 10:00 am
End:
August 31 - 12:00 pm
Click to Register:
Click to Register
Venue
Jamieson Park
The Esplanade, Narrabeen, NSW 2101
Learn to deeply experience and enjoy nature on this guided, mindfulness walk, and feel the benefits to your mind and body.
For the next month the Belong Club are offering a new twice weekly ecotherapy walk!
During the 2-hour session the host, Sarah Freeman, will guide you on a mindful wander through the rainforest section of the Narrabeen Lagoon, share the health benefits of ecotherapy and nature immersion with you. There will be periods of silent mindful walking to connect with nature and opportunities to share your experiences.
Sarah summarises ecotherapy as the healing and nourishing effect of being in nature. The benefits include:
Connect with nature to feel grounded and calm
Increase your ability to access creative thinking to help with important decision making
Understand the science – calming the nervous system and accessing the brains prefrontal cortex
Connecting to place and understanding that we are 'a part' of the earth not 'apart' from it
Mindful connection to the earth helps reduce feelings of anxiety, stress, fear, and depression
Mindful connection promotes feelings of joy, creativity, strength, and resilience
Totally free and easily accessible form of (self-guided) therapy to increase wellbeing
The walk goes slowly from Jamieson Park to South Creek Reserve and back. The route is approx. 3km return and the group will stop and start along the route.
When: 10am – 12pm Wednesdays
Where: Jamieson Park, The Esplanade, Narrabeen NSW 2101. Meet on the grass area to the right of the boat ramp at Jamieson Park.
Cost: Free
What to bring: Water, mask, hat, sunscreen, mozzie repellant; and wear good footwear and clothing to keep you warm when sitting outside. It's still winter and we will be moving slowly and you may feel the cold. Please wear walking boots/trainers that can get muddy, as the ground is wet from all the rain.
Important information
Ecotherapy
This is not clinical therapy. Ecotherapy, is based on the principles of interconnectedness and reciprocity. This practice supports people spending time in, and dialoguing with, the natural world for improved wellbeing.
Registering
Please register in advance for each walk you want to participate in. If you are a Belong Club member and would like to sign up for all sessions on both or either day, please email belongclub@ccnb.com.au and request to be added to the regular group.
Weather, safety and responsibility
It is important that you make your own decisions regarding your comfort and safety. This is particularly relevant to weather and walk suitability. The decision to undertake the event is at your discretion and by registering for the event you deem yourself fit and capable of safely participating in the event.
Remember to wear good footwear, such as walking or hiking boots, and ensure you have water and enough warm clothing to keep you comfortable outdoors for 2 hours.
Parking
If you have a Northern Beaches parking sticker, parking at Jamieson Park is free. Otherwise the parking area costs $10 per hour. The most affordable option is to park on the street close by to the Park . The closest bus stops are 2km on Pittwater Road at Clarke and Goodwin Streets.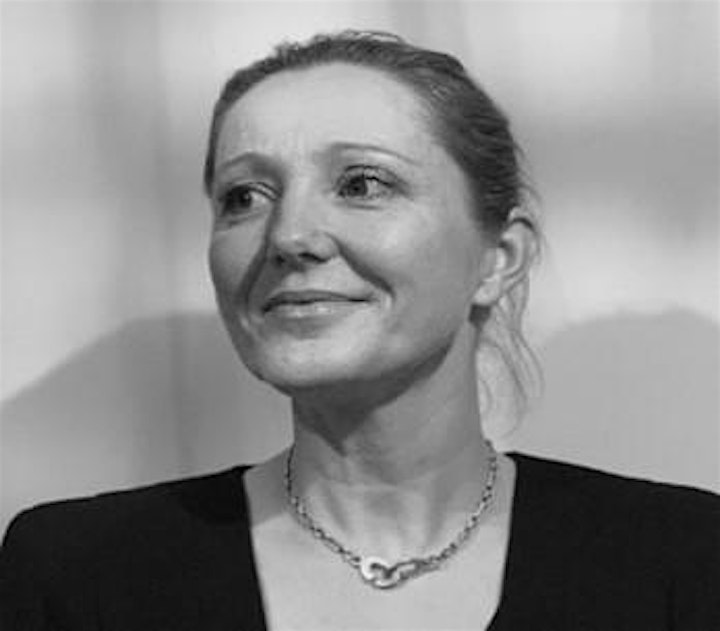 About the Host
Sarah Freeman is a mature age student studying for a degree in Counselling with Australian College of Applied Professions (ACAP). Living in Cromer, she is a country girl at heart which has lead to her passion for the natural world and ecotherapy. She looks forward to contributing to and learning from diverse community members as we focus on nature to become more present and build our mindfulness muscle.

About Belong Club
We welcome you to join the Belong Club!
The Belong Club is a Northern Beaches Community Care initiative designed to build community connections. We use local presenters to run online and in-person events that everyone is welcome to join.
Through activities, conversations and knowledge sharing, Belong Club brings together anyone looking to try something new, re-explore old passions, socialise and build more community connections.
The online component of the Belong Club offers increased accessibility to new and ongoing connections as part of a supportive online community, to sustain health and wellbeing.
Check out all the activities on our website, at ccnb.com.au/events.
All Belong Club events are currently free.
Contact us
If you have any questions, please email belongclub@ccnb.com.au or call 1300 002 262 to speak to the team.